Harbor Point New Owners
Information Page
Welcome to All of Our
New Property Owners
H
ere at Harbor Point.
We know you will have questions, concerns and a
need for specialized information. This page is designed
to answer some of the most common ask questions and to
assist new owners in becoming acclimated to their
new home away from home, Harbor Point.
For those of you who are planning to relocate
to Harbor Point, This page should help
you deal with your special concerns.
And remember, if you cannot find the
answer here, we are only an email away.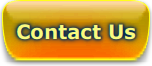 any time you need further assistance
or just drop us a line to say "Hello!"
More Information On Next Page: